SM Offices: Forging a sustainable business environment in the Philippines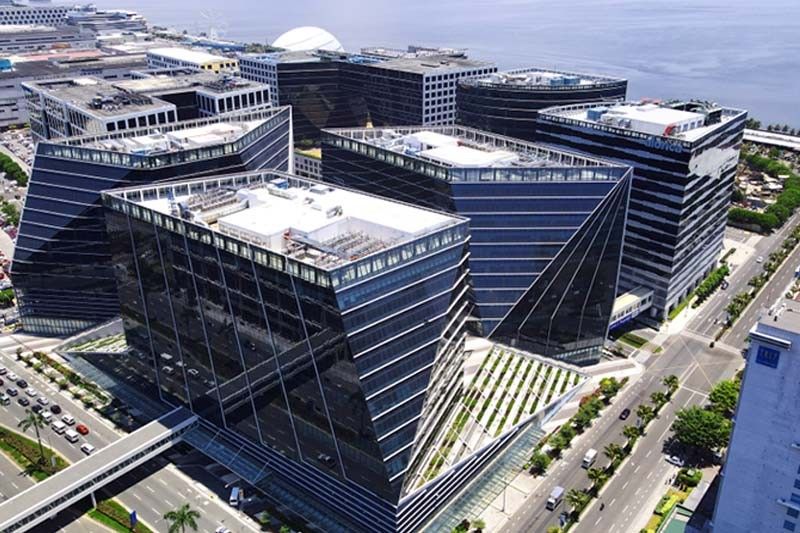 MANILA, Philippines — SM Prime Holdings, Inc. (SM Prime), one of the largest integrated property developers in Southeast Asia, has the biggest footprint of mall space in the Philippines, along with a vast portfolio of residences, offices, leisure resorts, hotels, and convention centers.
Following the success of its trailblazing and resilient mall developments, SM Prime expands its environment-friendly and socially-conscious office portfolio.Through SM Offices, the conglomerate develops business spaces that situate its tenant-partners in key strategic hubs, while promoting employee well-being and enhancing customer satisfaction.
The Future of SM Offices
For decades, SM Offices has redefined how office spaces should be designed and constructed. Highlighting its position at the forefront of building innovative and sustainable office buildings and business districts throughout the Philippines, SM Offices' E-com Centers were built in the dynamic and vibrant SM Mall of Asia Complex in the Bay Area, Pasay City, with the goal of accommodating Fortune 500 and business processing companies.
ThreeE-com Center, Mall of Asia Complex's first LEED Gold-certified office building, solidified the Developer's position and commitment to green offices and commercial developments in 2019. Later this year, SM Prime will follow this achievement with the launch of FourE-com Center, the latest pre-certified LEED Gold office building in Pasay City.
LEED certification is achieved by adhering to a number of strict criteria that are essential in keeping businesses running, while minimizing the impact on our environment. The integration of these holistic strategies begins with the building's construction, by using low volatile organic compound (VOC) adhesives and paint, along with material recyclable concrete, among others. Equipment and facilities include the availability of N+1 redundancy generators to ensure business operation continuity in the event of power outages, while the allocation of parking spaces reserved for low-emission vehicles and installation of shower rooms and bike racks in SM Offices buildings encourage a lower carbon footprint lifestyle from its employees.
Energy consumption of SM Offices buildings are minimized by utilizing structurally-incorporated approaches, such as double-glazed windows to reduce heat conduction; carefully thought-of office space designs to allow ample natural light to permeate; and water recycling facilities that reuse tons of cubic meters of water for restrooms, irrigation, and grounds maintenance, thereby mitigating the effects on our environment. The use of energy-efficient LED lighting and water-saving fixtures and aerators also contribute to the over-all efficient resource management practices of its building operations.
At the heart of SM Prime's commitments to its various stakeholders is to help build a sustainable future for generations to come. As such, SM Offices' E-com buildings promote healthier living by providing unique outdoor environments via an expansive green podium courtyard in its office developments. These "sky gardens" serve multiple purposes, be it an opportunity for one's mind to refresh and recuperate, or as collaborative spaces where ideas become implementable successes.
SM Offices set a high bar for a flourishing office market that is becoming more discerning of the type of ESG-sensitive spaces that are being brought to market. Conforming to strict standards, such as a superior LEED certification, validates SM Prime's commitment of introducing office buildings that are efficient, cost-effective, and enhanced to deliver healthier working spaces for its occupants and the environment.
Source: https://www.philstar.com/business/business-as-usual/2022/07/30/2199015/sm-offices-forging-sustainable-business-environment-philippines-